Brochures and Publications
Newsflash and Newsletters
announcement Please log into your profile to access the newsletters and newsflashes
---
Amalgamation Update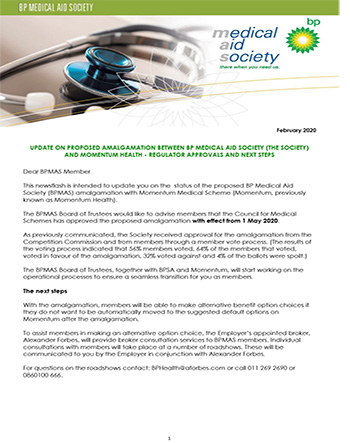 This newsflash is intended to update you on the status of the proposed BP Medical Aid Society (BPMAS) amalgamation with Momentum Medical Scheme (Momentum, previously known as Momentum Health).
Amalgamation Update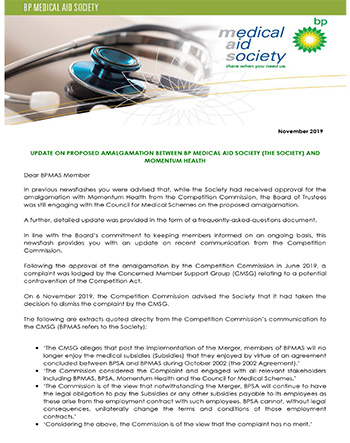 Following the last communication in November 2019, as BP Medical Aid Society (BPMAS) Board of Trustees (BOT), we want to start off the year by wishing you and your loved ones a healthy and happy 2020.
Amalgamation Update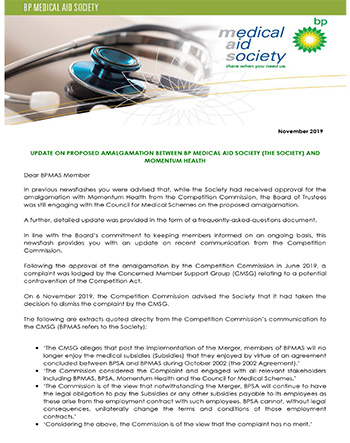 In previous newsflashes you were advised that, while the Society had received approval for the amalgamation with Momentum Health from the Competition Commission, the Board of Trustees was still engaging with the Council for Medical Schemes on the proposed amalgamation.
Frequently asked questions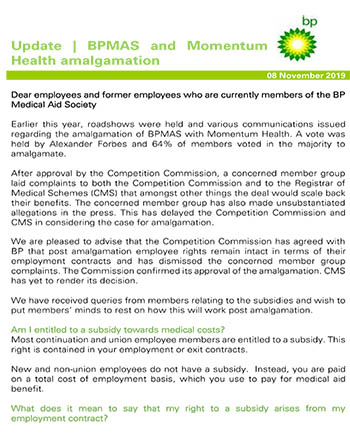 We have received queries from members relating to the subsidisation of member contributions and wish to put members' minds at rest on how this will work after the amalgamation.
---
Member guide 2020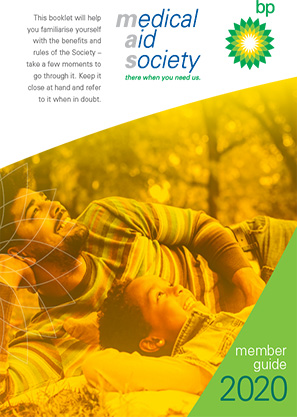 All the vital information for a member of BP Medical Aid Society
Member guide 2019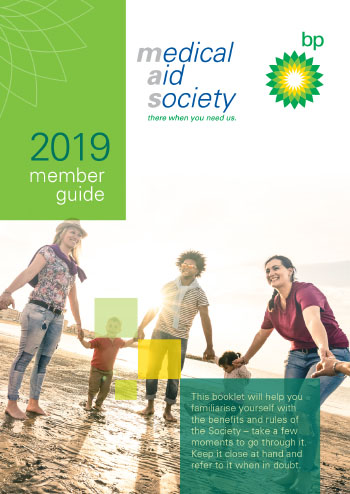 All the vital information for a member of BP Medical Aid Society
Member guide 2018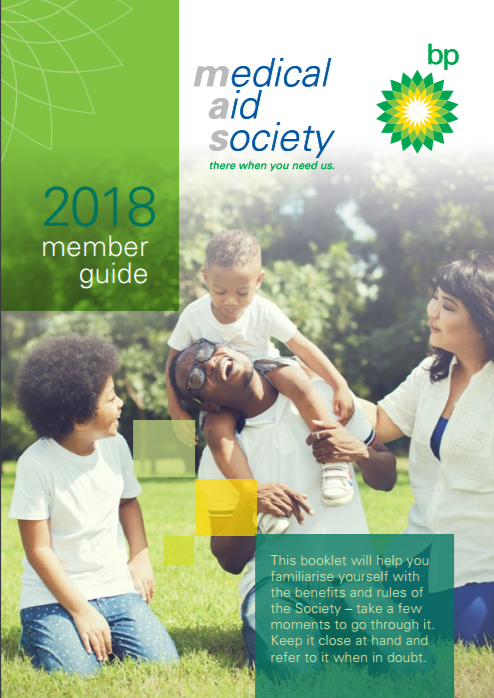 All the vital information for a member of BP Medical Aid Society
---
2020 Society rules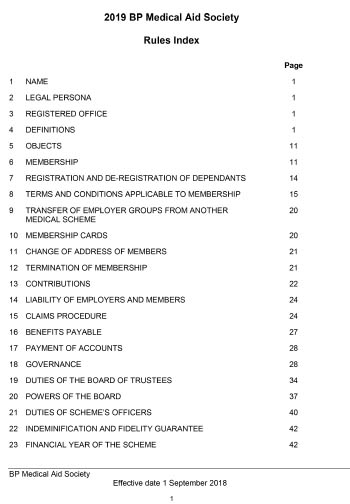 ---
April 2018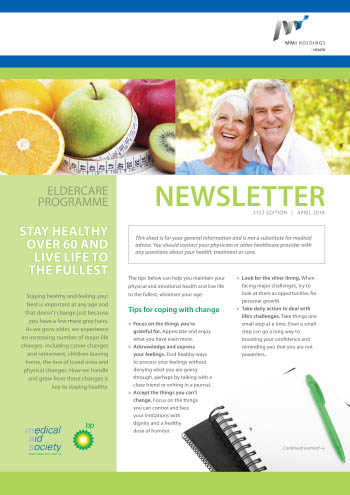 November 2016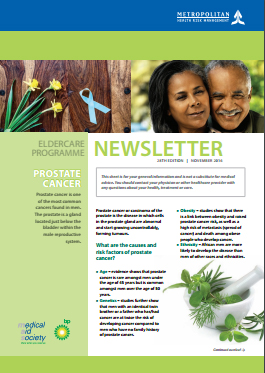 August 2016
May 2016